Commercial office design + COVID-19
a FOX Architects resource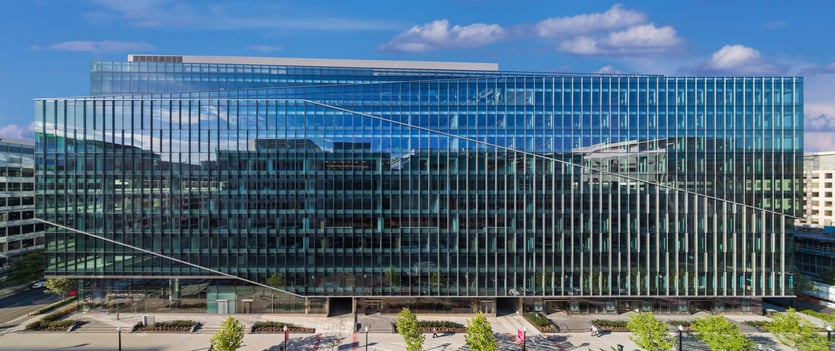 The global COVID-19 (coronavirus) pandemic has upended how we work and live. As we look toward the next chapter of what may come next, FOX Architects is working on many of the issues that will need to be sorted out in a post-pandemic world: what will the workplace look like? How do we design built environments for wellness, sustainability, and public health? Why do we still need offices?
This page is an information hub for our thought leadership on design, the workplace, and COVID-19. If you have questions about topics related to COVID-19 and commercial office environments, please contact us.
Blog
As the weeks and months roll on, what were once major challenges have become the new normal, and some are wondering why we need offices at all. Here are some of the reasons why, in our professional opinion, the office isn't going away anytime soon.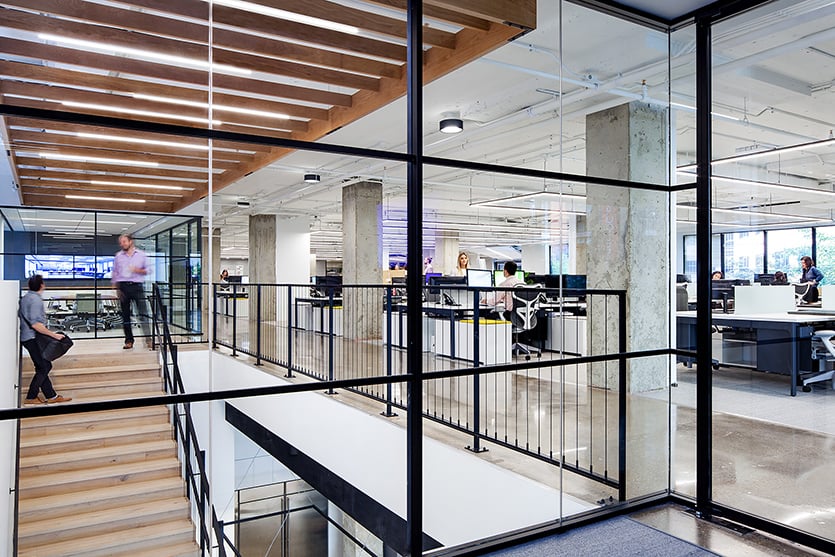 Blog
From concept presentations, design presentations and reviews, frequent check-ins with clients and partners, and even team design charrettes, FOX Architects is leveraging technology and rising to the challenge of the COVID-19 pandemic. Learn more from our staff.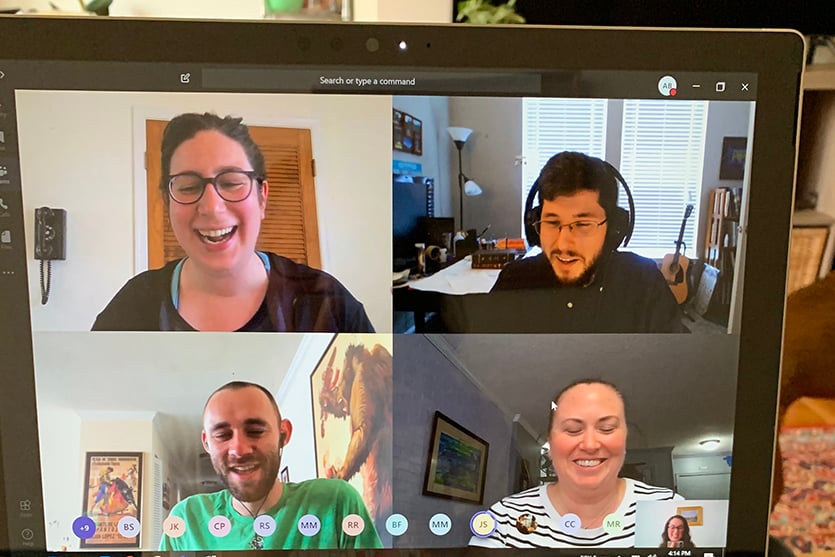 our design director talks post-pandemic open offices
Podcast
FOX Architects Associate and Design Director Marie Moutsos joins furniture solutions provider MOI's podcast for a discussion on how the pandemic will evolve the open work environment, the future of materiality, how our firm is continuing to collaborate while working remotely, and more. Glean Marie's insights here:


Blog
While our industry aims to thoughtfully consider how this global health pandemic will change the nature, function, and design goals of our workplaces, we are presented with a unique opportunity to apply a new lens to challenges that have existed in workplaces for decades. Learn more from our Director of Strategic Partnerships, Victoria Lanteigne.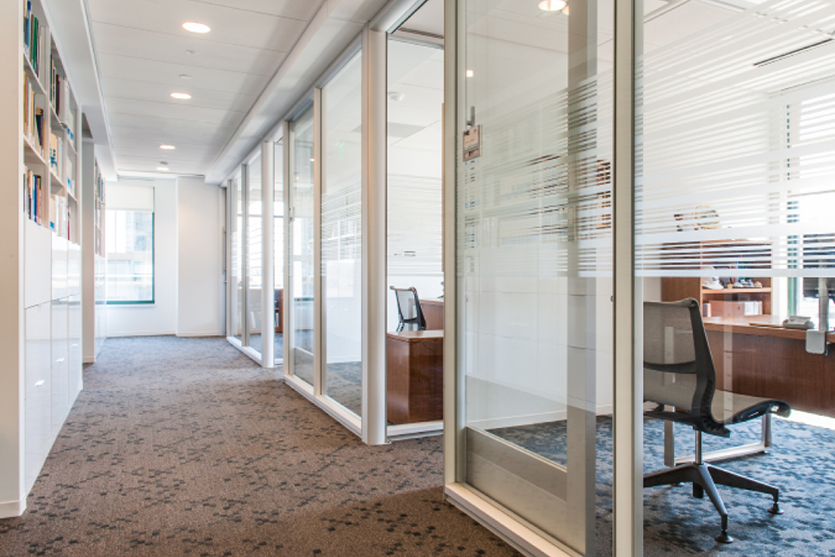 What's Fueling Change in Workplace Design
Podcast
What is the future of workplace design after COVID-19? What are the new business metrics of workplace design? Is this the demise of the open office? Principal Bob Fox shares his insights in episode 6 of The Future Offices Podcast. Listen here.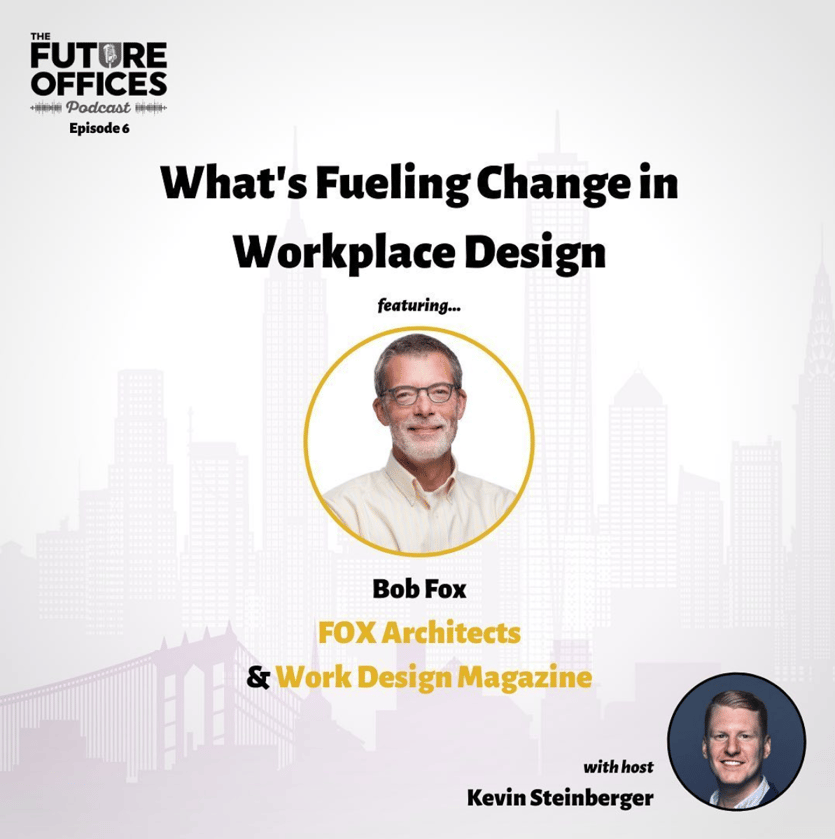 Principal Bob Fox Chats With a Futurist and Tech Expert
Webinar
FOX Architects Chairman and Principal Bob Fox spoke with futurist and technology expert Adam Zuckerman on what the workplace could look like in a post-pandemic world and the technologies that will play vital roles in how we work in the future.


ASID Webinar, moderated by Principal Bob Fox
Webinar
FOX Architects Chairman and Principal Bob Fox moderated this online ASID panel on how employers and employees can prepare for a return to the office.
Learn how designers can safely and successfully reenter the workplace and how employers can best support their staff through the transition. ASID brings together a panel representing various areas of the interior design community to provide insight on the best strategies to create a smart rebound from home to work.
Click here to watch 'Returning to Your Workplace: What to Consider'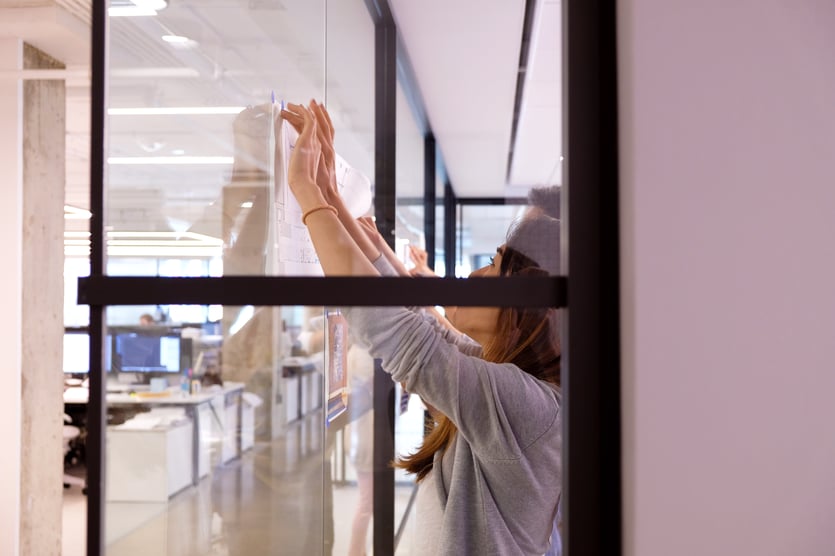 The next work environment competition
Design competition
Work Design Magazine, founded by FOX Architects principal Bob Fox, introduces a design competition to address the rapidly-changing needs of the post-pandemic workplace. Individuals, teams, professionals, and students are invited to submit ideas online by June 30. FOX Architects is proud to sponsor this competition, which will be judged by a jury of diverse industry leaders, including:
Salesforce: Elizabeth Pinkham, EVP Global Real Estate; mindSHIFT: Rex Miller, Author, Speaker, Wellness Thought Leader; International WELL Building Institute: Rachel Gutter, President; Netflix: Keith Donovan, Head of Global Design and Construction; Convene: Ryan Simonetti, CEO; EYP Architecture & Engineering: Leigh Stringer, Managing Principal; Under Armour: Shawn King, Director of Design and Construction; Boston Properties: Raymond Ritchey, Senior Executive Vice President; Perkins + Will: Ken Wilson, Design Principal; Humanyze / MIT: Ben Waber, President and Co-Founder; Clive Wilkinson Architects: Clive Wilkinson, President and Design Director; Sharon Klotz, Museum Planning & Design.
Read more and submit ideas here!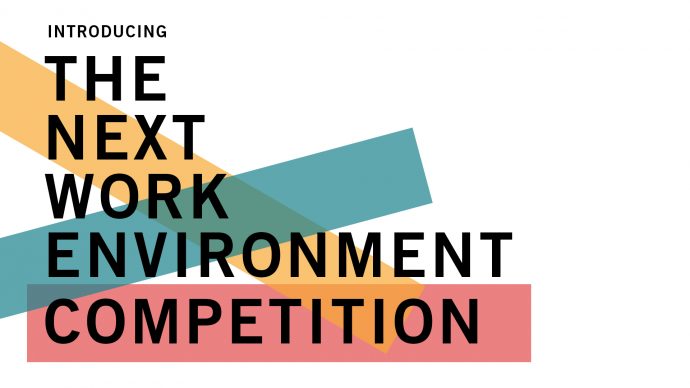 Upcoming
Designing the Post-Pandemic City: a bisnow webinar with principal JP Spickler
Webinar
While the offices are quiet and the highways are empty, architects and planners have an opportunity to step back and assess the future of America's busiest epicenters and how urban planning can keep residents healthy and sane. Bisnow is excited to bring together some of the greatest minds in D.C.'s architecture and design industry to postulate what the future of urban design may look like - and how it will change how we live, work, and play in the nation's capital and beyond.
Don't miss out on this webinar on Thursday, May 21 at 11:30 am! Can't attend the live session? Register anyway! A live recording will be made available 24 hours after the live session.

Learn more and register here.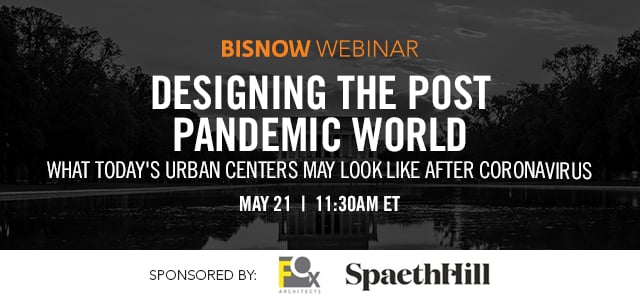 Real Estate Dealmakers: The Return to 'Normal'
Online panel discussion
FOX Architects is proud to sponsor this Washington Business Journal online panel discussion. We will look at the resources landlords and tenants are relying on to adjust to new office layouts and keep workers healthy and productive in 2020 and beyond. This will be a pre-recorded virtual web panel lasting for approximately one hour. The link to the conversation will be available to registrants by noon on Wednesday, May 27.